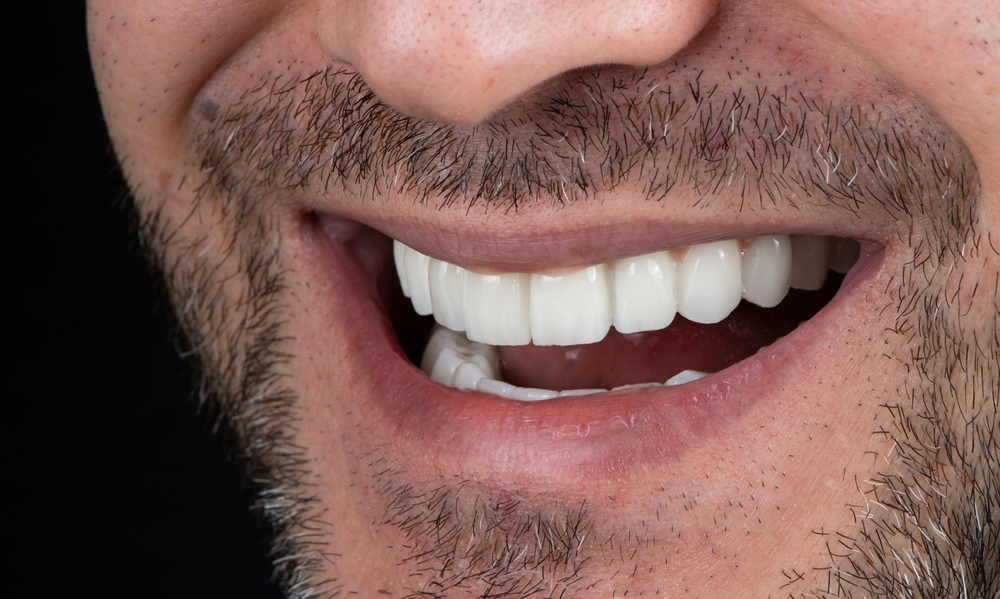 Dental Veneers Specialist in Mesa AZ
Dental veneers are generally considered a cosmetic procedure because they help to improve your smile by giving you beautifully shaped and aligned teeth. However, the dental materials used are as hard and tough as natural tooth enamel, which makes the repair durable and long-lasting. Moreover, the treatment involves only minimal removal of tooth enamel compared to dental crowns, which helps to maintain the structure and strength of the tooth.
Here are the basic steps to getting dental veneers:
Step 1: Dental consultation
Before veneer placement, you will consult your dentist to discuss the best veneer material for your case, and the number of veneers that should be placed depending on the condition of your teeth and budget. In some situations, it may be necessary to undergo other treatments before getting veneers, like using braces to correct uneven or crooked teeth. The dentist will take X-rays to evaluate the health of your teeth. This step is necessary to identify signs of gum disease, tooth decay, or other tooth defects that may need to be addressed before getting veneers.
Step 2: Tooth preparation
On your next appointment, the dentist trims down about 0.5 mm from your tooth enamel using a grinding tool before taking impressions (mold) of the teeth.
Step 3: Veneer Bonding
When the permanent veneers are ready, you will schedule another appointment to get them placed. The dentist examines the shape, fit, and shade of the veneers to ensure that it matches your other teeth and bite. Before placement, your teeth will be thoroughly cleaned to prevent any bacteria from getting trapped underneath the veneer, putting you at risk of decay. Next, a grinding tool is used to create a rough texture on the front surface of the tooth where the veneer will be applied so it sticks better. The permanent veneer is then placed using dental cement and hardened using ultraviolet light.
Taking good care of your teeth will help to maximize the longevity of your treatment. Please consult your dentist on the best ways to exercise good oral hygiene and dental care.
Dental Veneers Treatment Near Me – Contact Us Today!
Are you interested in dental veneers? Contact our office today and schedule your appointment to discuss treatment options.